Choose your free counter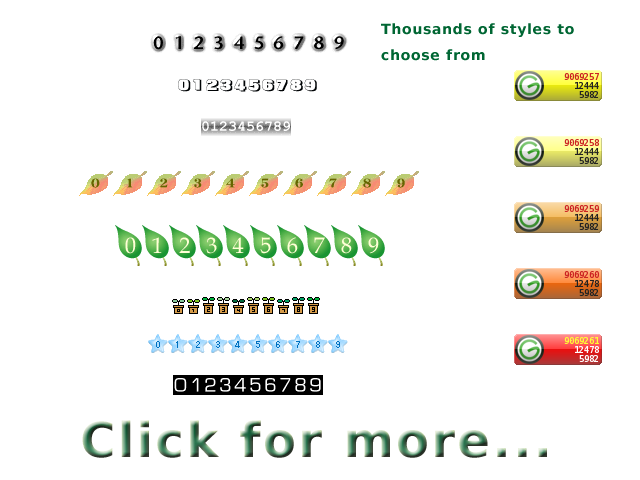 With your web counter, you will also get full access to reports that help you understand who is visiting your website and how they are using your navigation. We pride ourselves on having an
extremely fast service
that does not go down. We have been providing a web stats counter
service for nearly 10 years!
We would like to help
you
understand your website better.
Click to start now!
GoStats will help you understand your site
Along with your
stat counter
comes an amazing set of tools which provide a bonus insight to your site's activity. You can
access these reports immediately in real-time
.
Get started now, in minutes
To get started, simply fill out the form on the following page, choose your counter and then copy & paste code into your web page. That's it. If you aren't familiar with some things,
we can help you!
Click here to start counting your site now.
---